© 2012 Norden Community Trust Registered Charity No.1122737 Registered Company No. 6403220
We like to thank everyone who have provided their help and support: to get us this far. Please click here for details.
The Clock Café and Sandwich Bar
Norden Library relocated to Norden Community School and the building they vacated was purchased by Norden Community Trust and renamed Norden Old Library. This building is no longer a library but it is a community facility. On the ground floor run by Norden Community Trust are two rooms which are available to hire by community groups at very reasonable rates. The first floor is occupied by the Trust's tenant, Ashworth Street and Edenfield Road GP practices who use it as a branch Surgery.
A building at the heart of the community available to all, the young, retired, disadvantaged, the whole community. A place to chill, a place to meet, a place to get involved, this is the Vision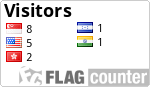 Currently the Clock Cafe and Sandwich bar at Norden Old Library is closed. Vicky and Jenny who operated the Cafe are now concentrating their efforts on running an external business supplying buffets which means they can't spare the time to run the cafe. "We would like to thank our customers for their support and hope someone else will be running the cafe again very soon" said Vicky.
The Trust wishes them success for the future and are now in the process of looking for someone else to continue what Vicky and Jenny started, a cafe for the community.
Please click HERE for more details.
Community group or club?
Need somewhere to meet?
Low cost room hire available
Equipment available:-
HD Projector
Blu Ray player
Xbox 360
Large screen TV
PC with Internet access
WiFi
Contact us, please click HERE